Arthur G. Werschulz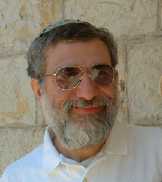 ---
I am a Professor Emeritus of Computer Science in the Computer and Information Sciences Department of Fordham University. In addition, I am an Adjunct Senior Research Scientist in the Columbia University Computer Science Department.
---
My research area is information-based complexity, studying the inherent difficulty of problems for which the information is partial, possibly noisy, and priced. We are especially interested in the tractability of high-dimensional problems. My particular expertise is in the following:
Function approximation.
Partial differential equations.
Integral equations.
Ill-posed problems.
Some of my more recent publications are available online. I am also the coauthor (with J. F. Traub) of Complexity and Information, published by Cambridge University Press as part of the series Lezioni Lincee, Academia Nazionale dei Lincei.

My Erdös number is four, via any of the following paths:
A. G. Werschulz, J. F. Traub, J. B. Kruskal, A. J. Hoffman, P. Erdös
A. G. Werschulz, J. F. Traub, W. S. Brown, R. L. Graham, P. Erdös
A. G. Werschulz, M. A. Kon, H. Diamond, C. K. Chui, P. Erdös
---
Send mail to agw STRUDEL dsm.fordham.edu Last modified: Thu Oct 8 03:05:42 2020
---